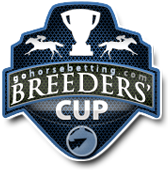 Bet on the Breeders' Cup!
"Win and you are in!"
Get in on all the action -
Breeders' Cup 2021
Where: Keeneland
When: The Breeders' Cup takes place on November 6th & 7th, 2021
Watch: See it on TV with NBC Sports & NBC

Breeders' Cup betting is live from Keeneland on November 6th & 7th, 2021 . For all of the best Breeders' World Championships of thoroughbred horse racing news, stats, race replays and race updates follow us here at GoHorseBetting.
Enjoy Breeders' Cup betting online while you watch the races on NBC in high definition. If you are going out with your friends or even to the racetrack you can take the Go Horse Betting mobile racebook with you and bet on every race at every track no matter where you are. Online horse betting with us is fast, easy, safe, secure and you can do it all with the convenience of your favorite handheld device.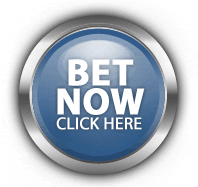 The Breeders' Cup at Go Horse Betting, bet on excitement!
2021 Breeders' Cup TELEVISION COVERAGE

| Day | Tme (E.T) | Race | TV |
| --- | --- | --- | --- |
| Friday | 4:00 P.M -8:00 P.M | Breeders' Cup World Championships | NBC Sports |
| Satruday | 3:30 P.M - 8:00 PM | Breeders' Cup World Championships | NBC Sports |
| Saturday | 8:00 PM - 9:00 P.M | Breeders' Cup World Championships | NBC |
Breeders' Cup Races
Saturday, Nov 6th, 2021

| Race | Purse | Distance | Grade | Age |
| --- | --- | --- | --- | --- |
| Filly & Mare Sprint | $1,000,000 | 7 Furlongs | 1 | 3+ Year Olds |
| Turf Sprint | $1,000,000 | 6.5 Furlongs | 1 | 3+ Year Olds |
| Filly & Mare Turf | $2,000,000 | 1 1/14 Miles | 1 | 3+ Year Olds |
| Dirt Mile | $1,000,000 | 1 Mile | 1 | 3+ Year Olds |
| Sprint | $1,500,000 | 6 Furlongs | 1 | 3+ Year Olds |
| Mile | $2,000,000 | 1 Mile | 1 | 3+ Year Olds |
| Distaff | $2,000,000 | 1 1/8 Miles | 1 | 3+ Year Olds |
| Turf | $4,000,000 | 1 1/2 Miles | 1 | 3+ Year Olds |
| Classic | $6,000,000 | 1 1/4 miles | 1 | 3+ Year Olds |
Friday, Nov 2nd, 2021

| Race | Purse | Distance | Grade | Age |
| --- | --- | --- | --- | --- |
| Juvenile Turf Sprint | $1,000,000 | 5.5 Furlongs | TBD | 2 Year Olds |
| Juvenile Fillies | $2,000,000 | 1 1/16 Miles | 1 | 2 Year Olds |
| Juvenile Fillies Turf | $1,000,000 | 1 Mile | 1 | 2 Year Olds |
| Juvenile Turf | $1,000,000 | 1 Mile | 1 | 2 Year Olds |
| Juvenile | $2,000,000 | 1 1/16 Miles | 1 | 2 Year Olds |