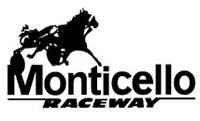 Monticello Raceway
204 Route 17B
Monticello, New York, 12701
USA

(845)-794-4100
(845)-794-4100


---
Racing Dates: 2011-01-03 until 2011-12-29
Number of Racing Days:


---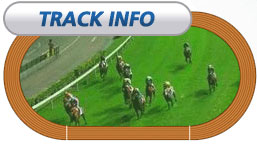 Track Length:
1/2 mile
Stretch Length:
500 feet
Stretch Width:
90 feet
Infield Capacity:
Clubhouse Capacity:
500
Grand Stand Capacity:
4500
Parking Capacity:
5000
Price General Admission:
$1.50
Price Clubhouse:
Free
Price Turf Club:
Monticello Raceway History
Monticello Racetrack started its operation on June 27, 1958. The largest single day handle was $1,191,695 on December 1, 2001 while its largest attendance was 17,495 on June 20, 1980. Joe Mineri holds the record of securing highest number of wins with 213 and Chris Long - the course driver - holds the record for the biggest purse at $341532.
More About Monticello Raceway
How to get there:
If you come from New York City, you should take I-87 North to Exit 16 (Harriman) to Route 17 West to Exit 104; to come from Binghamton, take Route 17 East to Exit 104; to come from Connecticut, you require taking I-84 West to Route 17 West to exit 104. If you want to come from Scranton, you can take I-84 East to Route 17 West to Exit 104 and to come from Albany, you will have to take I-87 South to Kingston Exit 19 - Route 209 South to Route 17 West to Exit 104.