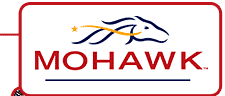 Mohawk Racetrack
9430 Guelph Line
Campbellville, Ontario, L0P 1B0
Canada

(416)-675-7223
1-(888)-675-7223


---
Racing Dates: 2011-05-19 until 2011-09-30
Number of Racing Days:


---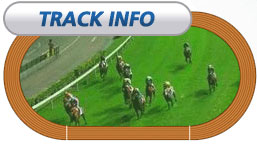 Track Length:
7/8 mile
Stretch Length:
1095 feet
Stretch Width:
85 feet
Infield Capacity:
Clubhouse Capacity:
Grand Stand Capacity:
7000
Parking Capacity:
4276
Price General Admission:
Free
Price Clubhouse:
Price Turf Club:
Mohawk Racetrack History
The Ontario Jockey Club chalked out a plan of establishing a prominent horseracing track at the beautiful rural setting of Campbellville during first quarter of 1960s. Within three years from the date of planning, Mohawk Racetrack was inaugurated on April 26, 1963 to a crowd of 4338. During this time, there were barns for nearly eight hundred horses, a group of active staffs of over two hundred and a wide parking place. In 1975, a five-hundred-seat lounge area was built for fans to watch the race on wide television screens. Nearly three million Canadian dollar was spent for rebuilding, reconfiguring and enlarging the existing 5/8th track into a 7/8th mile racetrack. Top horses from different parts of the country came to Mohawk racetrack to take part in the prestigious Breeders Crown during 1999 and afteryears.
More About Mohawk Racetrack
How to get there:
The track stands on a 450-acre tract of land and is a 25 minute drive west of Toronto.